G&L Guitars
When we look at brands we look for many qualities. G&L are not only great quality, excellent value with a broad range but they also have a fantastic story and history.
Much of this history owes itself to the late Leo Fender who founded the company with George Fullerton in 1980. You may wish to have a read of our Fender History which has a more info about Leo Fender in it. Fender Timeline...
Leo Fender's Office at G&L
This is a great video on YouTube where Steve From gives us a short tour of Leo's Office as it is now.
Some fascinating bits on his desk and in filing cabinets. It's amazing to think Leo was working at G&L on the day he died. A big loss but G&L proudly continue his work.  
G&L and the two different series
There are two types of G&L guitars made which share a lot of similarities and all aim to have the quality you should expect from such a prestigious brand.
USA series
G&L still make their top end guitars on Fender Avenue with all the attention to detail and care you would expect. Leo Fender's ideas resonate in the companies models and methods with his love of the Electric Guitar and hardware design.
The proven best method for making guitars is to have the modern CNC shaping process with hand finishing and meticulous selection of tone woods. G&L are no exception to this and join other top brands for their quality and confidently provide a 10 year warranty.
When buying a USA G&L you can pick from a huge range of options such as fret radius, neck profile, wood choices and finishes. We have huge experience in guiding customers with custom built guitars and encourage you to give us a call for any advice.
Have a look at the G&L USA Factory Tour on YouTube.
Tribute Series
This series of guitars are made in Indonesia and yet they have the same Hardware and Pickups as the USA Custom models. The whole idea of this range is to give 'Tribute' to high end guitars but make it accessible and great value for those looking for less extravagant investment.
One of the critical areas of making guitars in China, Indonesia or Korea is to maintain quality and consistency. By keeping close connections and owning the factories, instead of commissioning runs, a brand can maintain crucial control over the end product. G&L are checked by the UK distributor and will never leave our store without making their way to our work bench for a final setup to the specs of the customer.
About G&L
Leo Fender passed away on a rainy day in March of 1991, an event which shook the Music World: The father of modern music was gone. It was on that very day that Leo had completed his last prototype instrument, after which he declared to his wife Phyllis that he had given all he can to the musicians of the world.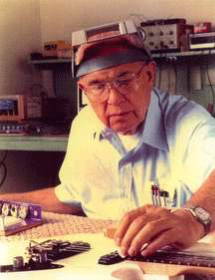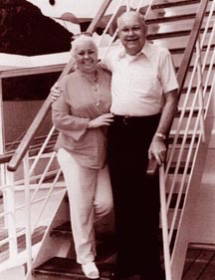 Leo and Phyllis Fender, circa 1982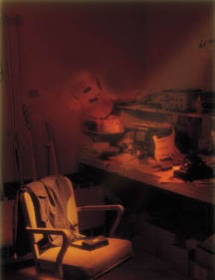 Leo Fender's Laboratory, circa 1995
Before his passing, he wanted to be sure that the legacy of G&L would continue to shine even brighter in the future. He knew that he must look after the people of G&L, his family, so that they would remain secure and free to continue building the finest guitars and basses in the world. His wife Phyllis shared his dream, and she chose BBE Sound, under the leadership of Chairman John C. McLaren, to take over the management of G&L and to expand and develop it in the way Leo would have wanted. Leo had begun discussions several years before with John, who Leo respected. Leo felt he could entrust John to continue his work with G&L, in which he took such great pride. John shares Leo's vision of G&L as a maker of superb instruments, lovingly crafted for discerning musicians. The arrangements were made that the ownership would be transferred to John's company, BBE Sound. Leo's wife Phyllis remains as Honorary Chairman of G&L - reminders to the world that the spirit and integrity of Leo Fender will continue on in every instrument made at G&L. Today, G&L is committed to preserving the memory and rich history of Leo Fender, as well as his passion for creating instruments musicians will embrace for decades to come.
Today the G&L factory continues production as Leo would have wanted. His private workshop, the center of his creativity, remains untouched as it was on his last day and has been visited by music people from around the world. While the people of G&L, his people, continue to build the instruments with love, dedication and great skill. In preserving the uniqueness of G&L and respecting the vision of its founder, John C. McLaren said, "G&L will always be willing to make changes. Leo Fender was a symbol of change and evolution for the benefit of musicians. But for any change that is considered, we must first ask ourselves, 'Would Leo have wanted it this way?' If yes, then we do it. If not, then we will not. We always want to feel that Leo Fender would be proud of today's G&L."