We've moved... Just over the road.
We moved at the end of 2017. Have a look at the progress shots below. We opened the new store on January 6th, 2018.
Just before opening on January 6th.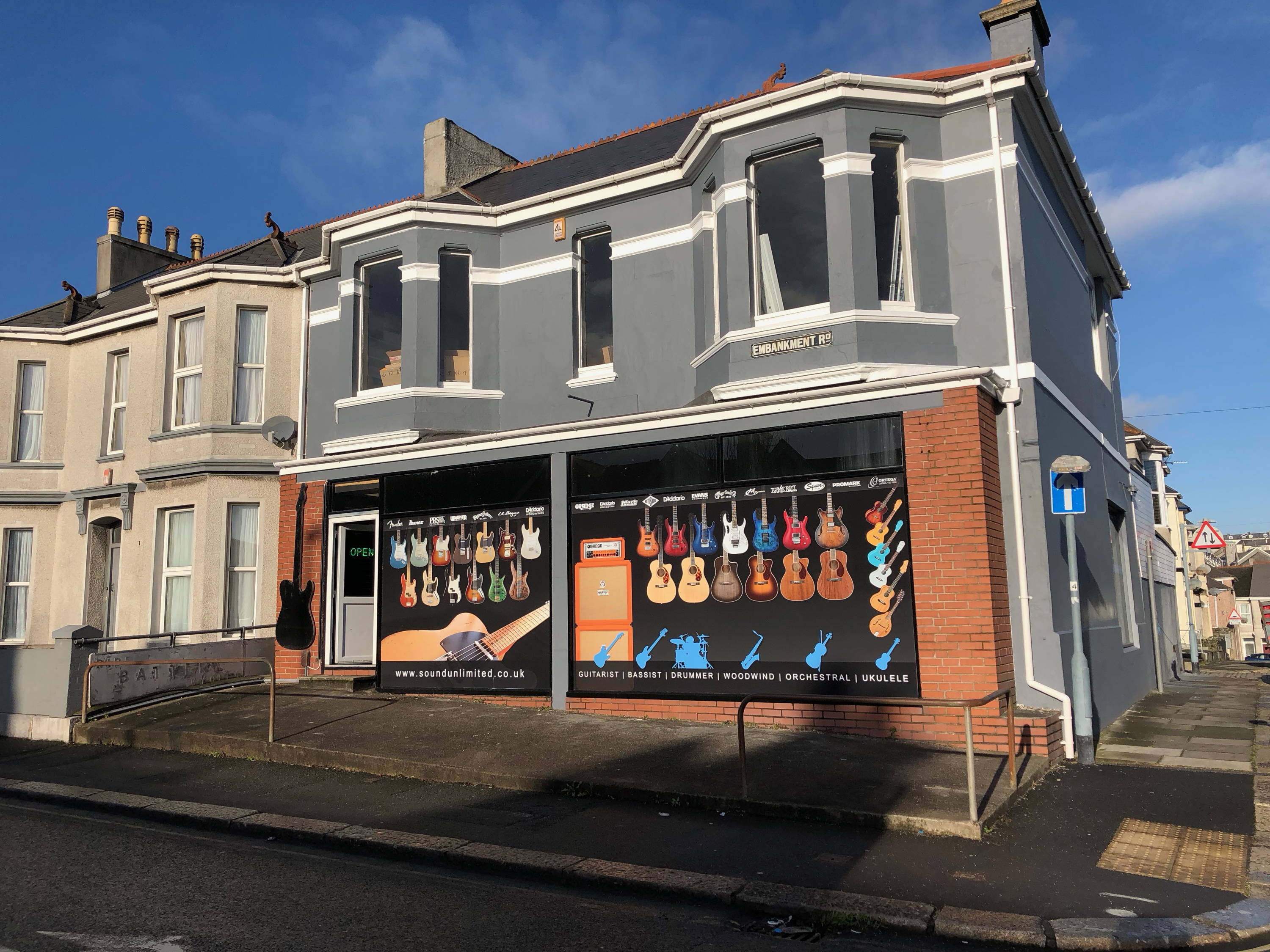 After a huge amount of work, from John in particular, the shop is ready to start taking stock in. We assembled a small team and started the "stock march"..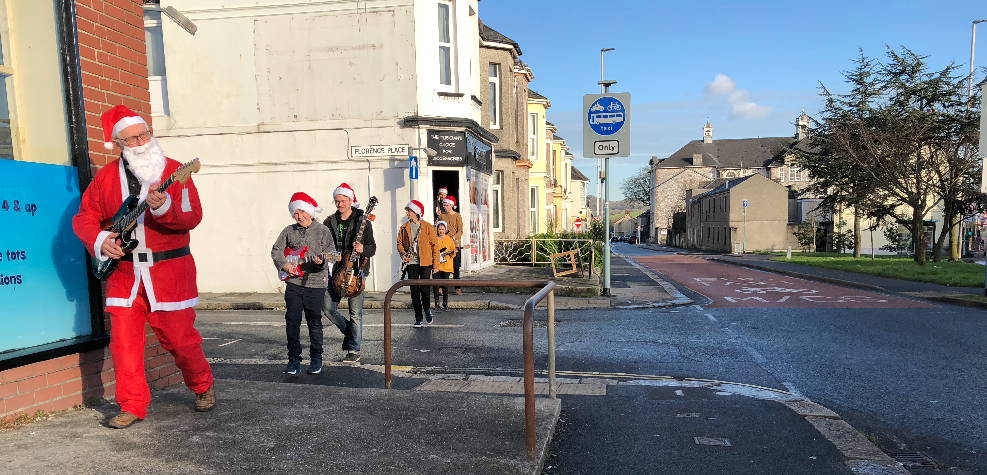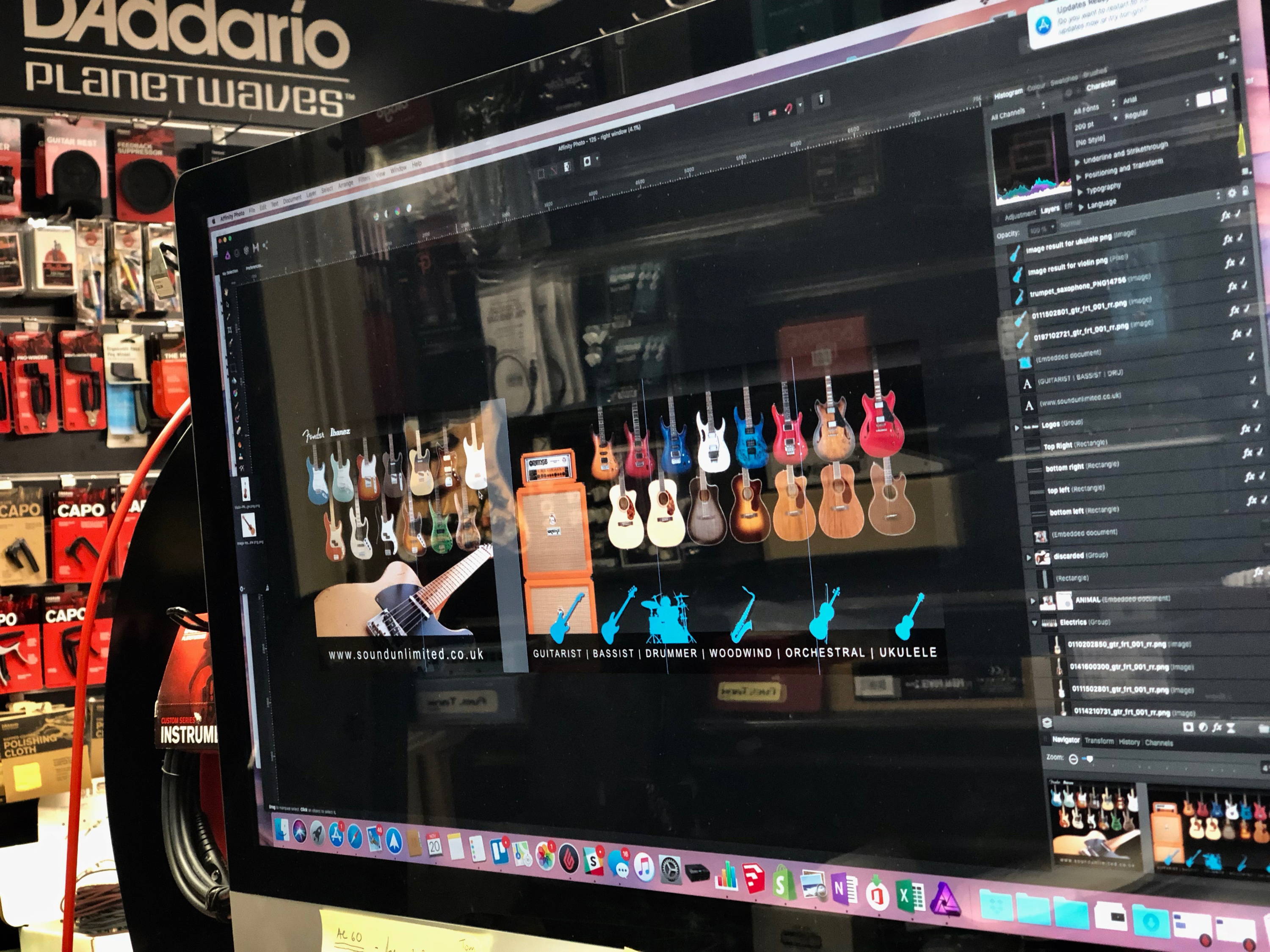 With a South facing window we stand no chance of displaying guitars in the window! If we did, we would be putting our regluing skills to the test on eveything that came out.
I've started the design which will go to print soon.
Starting work having recieved several tons of slat wall panels and inserts. Framework has been fitted in the windows.