BACK TO SCHOOL FOR MUSIC.
Can we help?
We stock many useful instruments and accessories and have quick access to many more. Most importantly we ensure everything we sell is a great value instrument and not a toy! Many toy stores and catalogues sell 'beginner' instruments which are almost unplayable and even a professional musician can't achieve a great deal with them.
We have selected brands that offer reliability and value for money. All instruments are checked and adjusted if necessary before leaving the shop.
Many professional teachers and musicians use us for their instrument services. More about our Work Shop..
Valencia Classical Nylon String ½ and ¾ size
The Valencia range of classical guitars are fantastic entry level instruments and come with a basic case.
It is a well balanced instrument and doesn't have the problems often associated with other 'starter' guitars. As such we can ensure good playability, sound and stability.
Picking a size
It is difficult to judge a size for a child as there is so much variance in height, hand size and just how comfortable they may be them. We recommend coming in and having a feel of the guitars.
Drumming Accessories and Kits
We stock a range of accessories for drummers including practise pads, drum sticks, percussion, sound off and replacements drum heads. We also have access to a large range of starter kits. Unfortunately, we don't have the space to keep kits in stock but would be delighted to talk you through the options. Usually, orders take 2-3 days.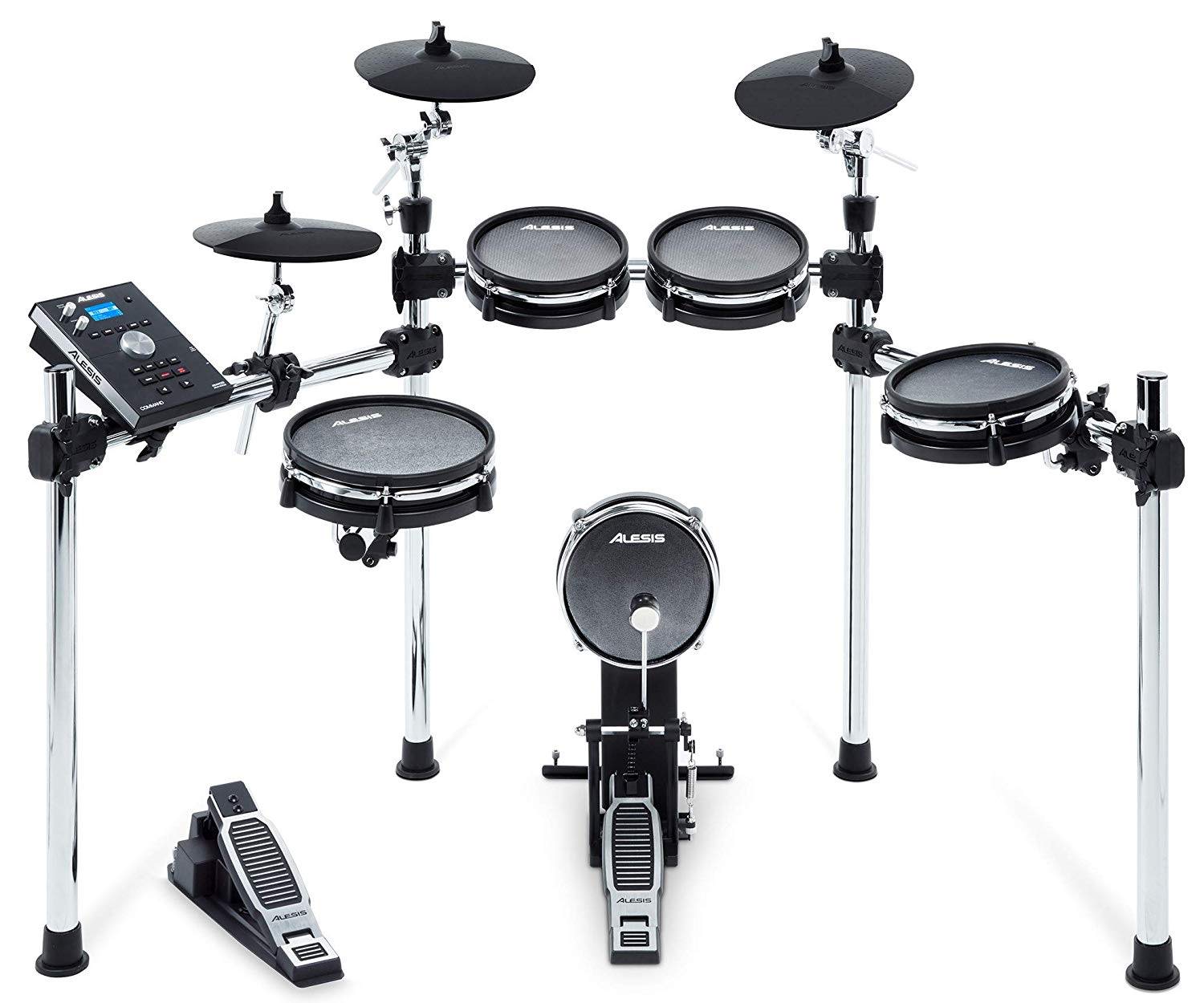 Kits
We supply several different Electric drum kits. These are great for anyone, whether you're a beginner or gigging musician. They are much more compact than an acoustic kit and the amount of noise produced is considerably lower!
Sticks
We only do high grade sticks meaning no splinters or odd balanced pairs. Our Pro Mark range is huge but the most popular for beginners is the 7AW in Hickory.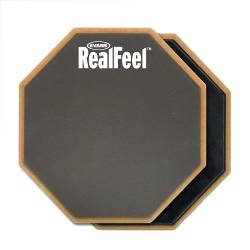 Practise Pads
These pads are designed to feel like a real head but have very little volume.
They are an excellent tool for a new drummer.
---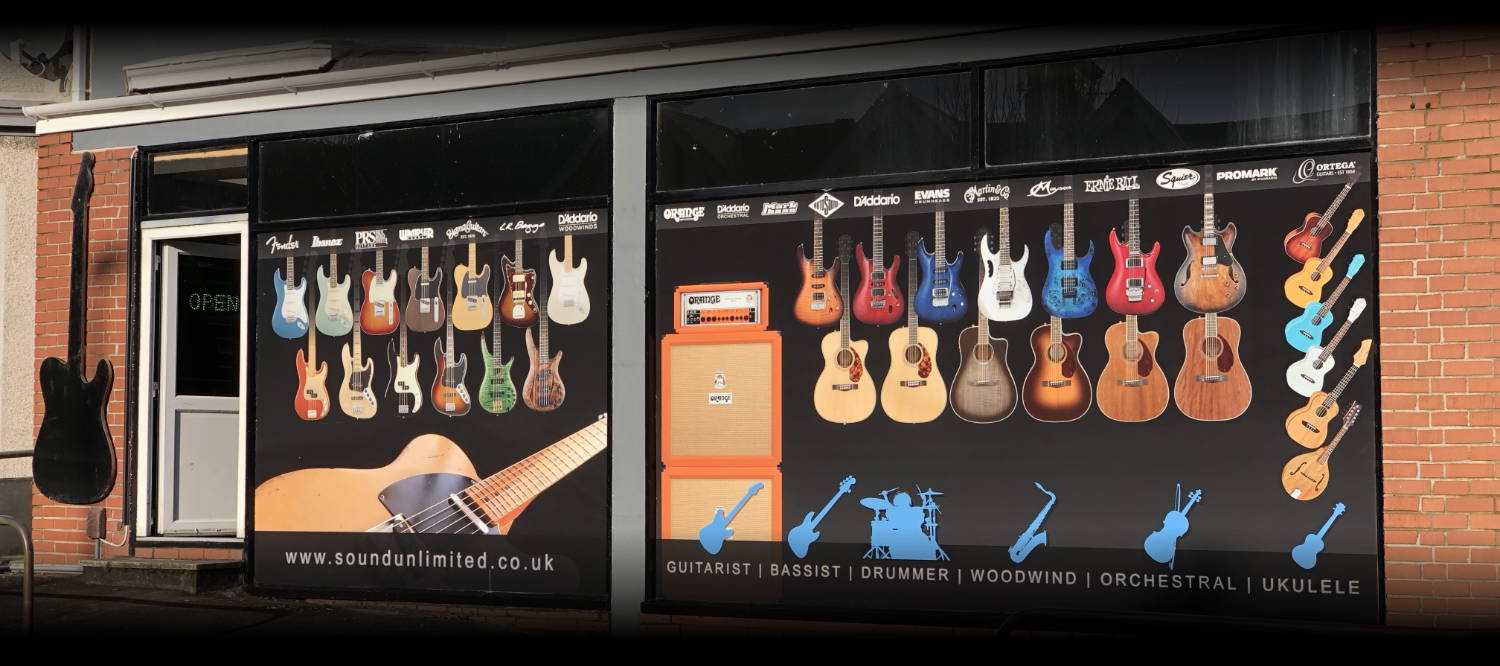 Ukulele's
The Mahalo Rainbow series are excellent entry level Uke's. They are designed to a playable and stay in tune. Ukes are very difficult to keep in tune and rely on decent machine heads, good strings and a well cut nut (the bit the string pass though at the head stock) to have a reliable and fun instrument. The Rainbow series come in a multitude of different colours to suit anyones taste!
We now carry a huge range of Ukes so it would be well worth coming in and having a look.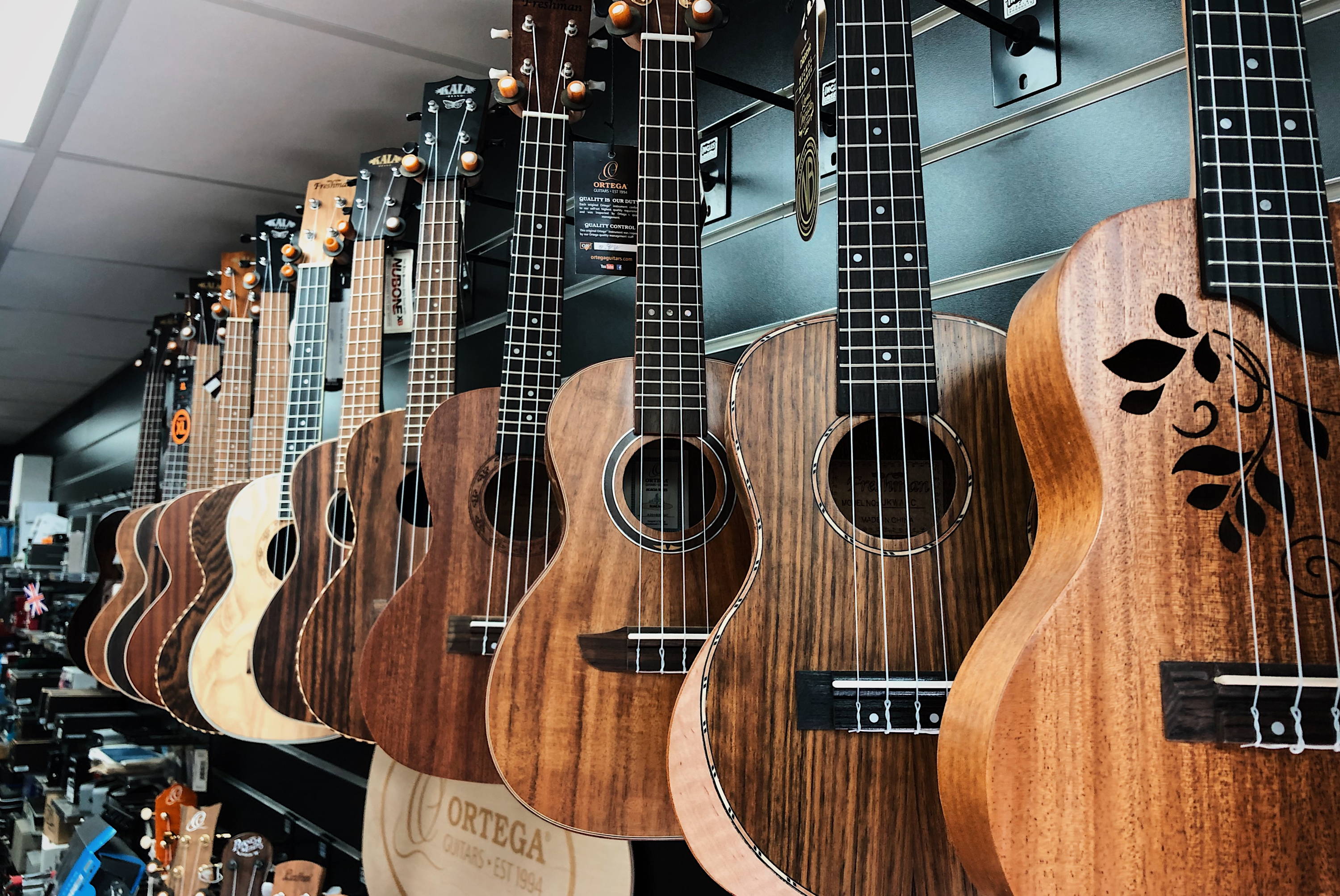 Aulos Descant Recorders
The Aulos 303N Robin Descant Recorder offers student musicians the benefit of a comfortable feel and easy playability at an affordable price. This has a single wall, however the tone is still reasonable.
The more expensive 205A is popular and familiar with the Cream and Brown finish. This has a cavity wall which improves the tone and volume. It's also shatter proof so is a safer option for children who are looking to start learning.
Both models come with Carry Bag, Chart and Cleaning Cloth.
Squier Mini ¾ Electric by Fender
The Squier Mini Stratocaster 3/4 Size in Black is a miniaturised version of the popular Bullet Stratocaster and is the ideal guitar for younger players and travelling musicians.
Despite its small proportions, this guitar packs in everything that makes the Stratocaster so popular, from the smoothly-contoured body to the slim neck and versatile single coil pickups.

Amplifiers
We sell a vast array of amps but are particularly thrilled with the Orange Crush 20L. It is excellent value for money especially considering it's heritage and sound!
It also has a Head Phone out which mutes the speaker so not to annoy the neighbours too much.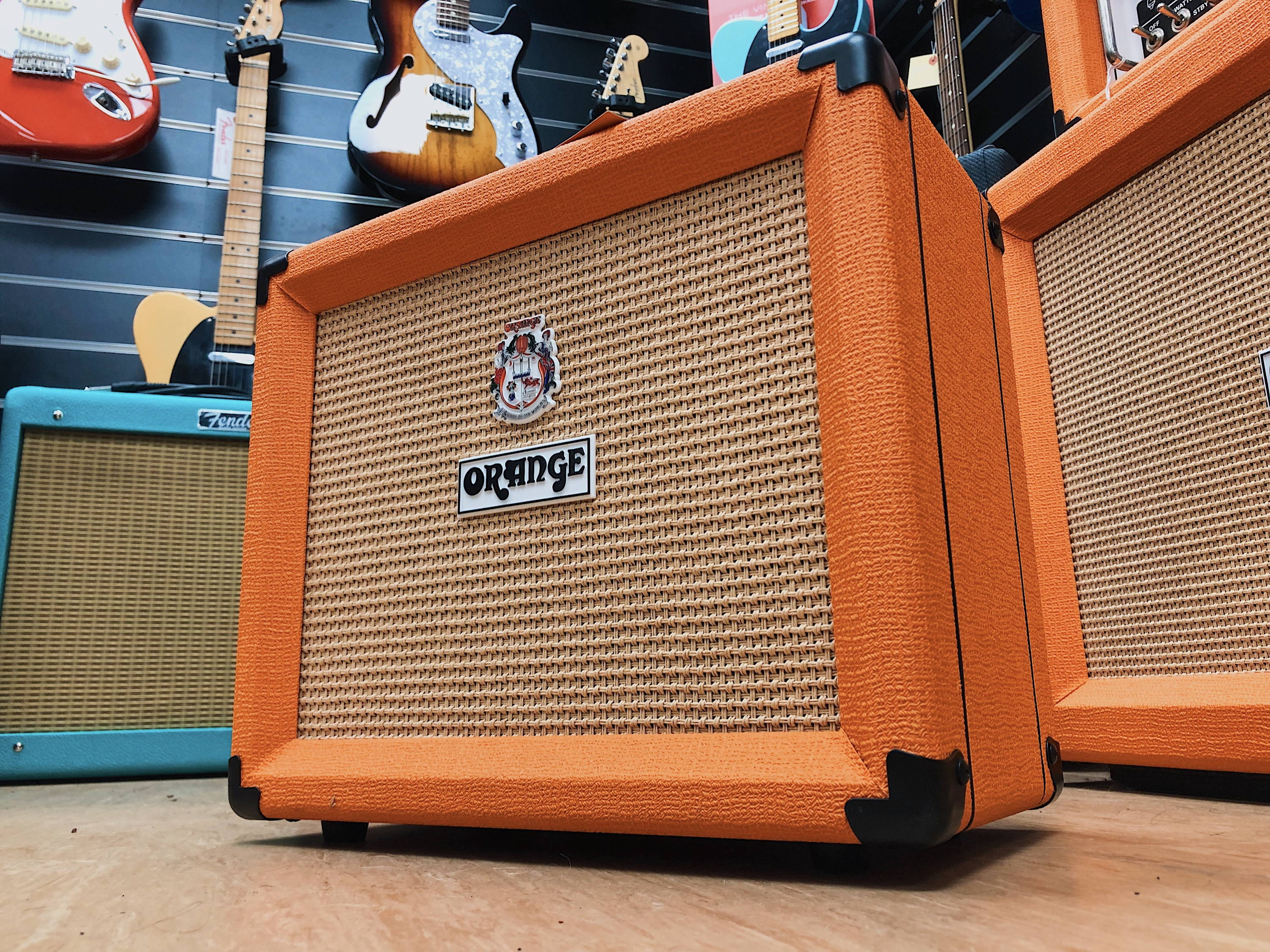 Woodwind Rico Reeds
Rico, now Rico by D'Addario, has been the #1 Student Reed for over 20 years. Designed for ease of response, Rico by D'Addario is ideal for students, revered by educators worldwide, and are a favorite among jazz musicians.
Royal by D'Addario is ideal for students and advancing players, and offer ease of response as well as increased clarity in sound.
Now manufactured on the latest reed making technology, each reed is made with greater consistency, yet still priced affordably for students and educators alike. Rico by D'Addario reeds are unfiled, while Royal by D'Addario reeds are filed, and both feature a thinner profile and blank.
We stock packs of 3, 10 and 25 in both Rico and Royal.