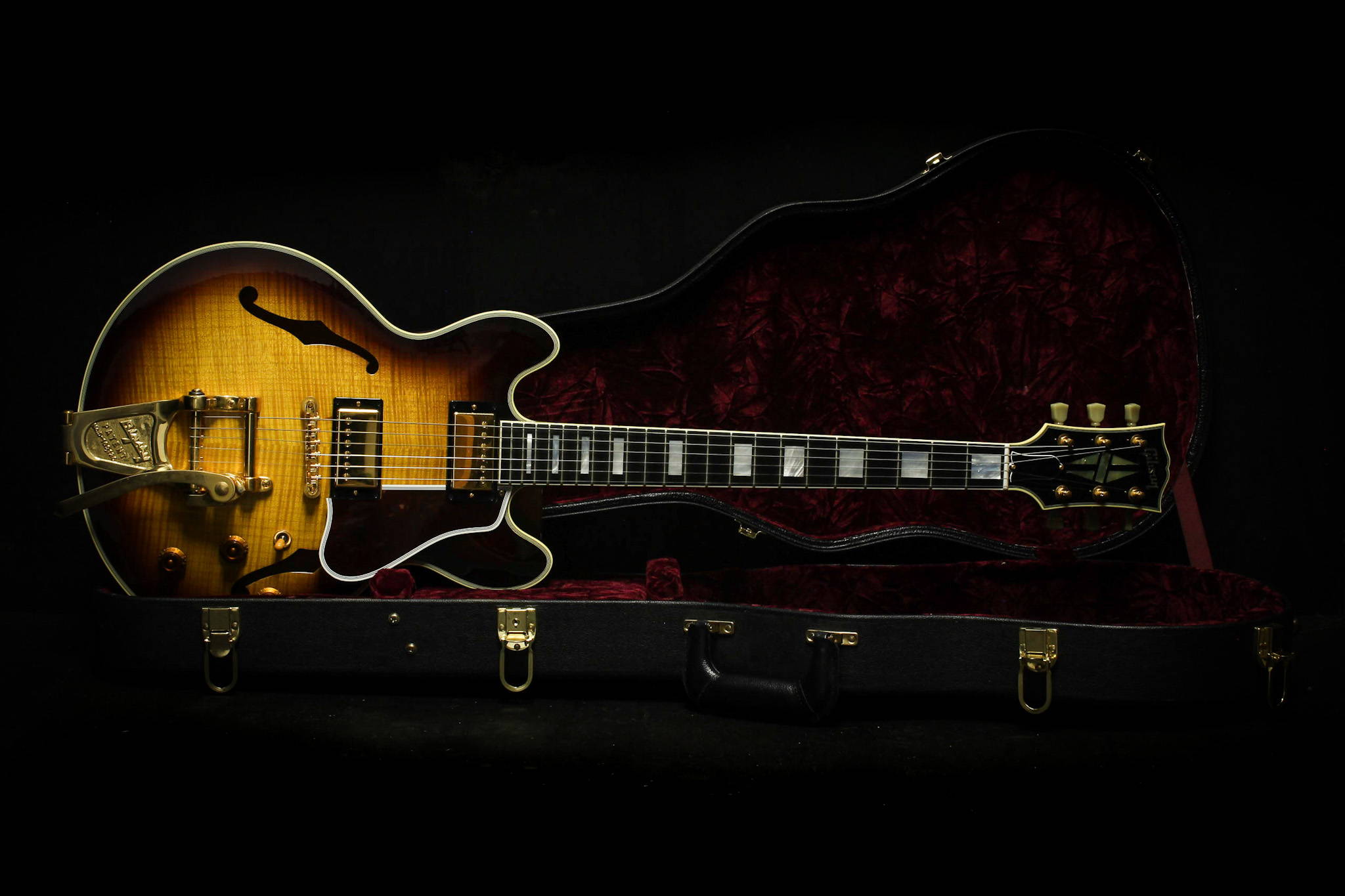 CURRENTLY RESERVED - This has been reserved for a customer.
This Limited Edition Gibson CS ES-356 with Gloss Nitro, Figured Top, Ebony Fingerboard and Gold hardware is absolutely stunning! We are thrilled to have this spectacular guitar in the shop which truly shows the top end quality of Gibson Guitars.
This guitar is Pre Owned so does show a few signs of wear but overall it's in immaculate condition.
Fully set up in our work shop with a set of NYXL strings of your choice!
These Photos are of the Actual Guitar. Serial No: CS-72600
Solid Mahogany Neck, Long Tenon
Neck Profile Medium C-Shape
Fingerboard Ebony
Scale Length 24.75", 65.024cm
Body
Body Material Carved Solid Maple Top, Chambered Solid Mahogany
Back & Sides
Finish Nitrocellulose Lacquer
Hardware
Finish Gold
Bridge ABR-1
Bigsby
Electronics
Neck pickup '57 Classic
Bridge pickup '57 Classic
Controls 2 500K CTS Volume Pots, 2 500K CTS Tone Pots,
Hand-Wired Harness, Switchcraft Toggle Switch
GIBSON DELUXE GREEN KEY TUNERS
The Gibson Deluxe Tuners feature a Sleek design and precise tuning stability. Renowned Gibson quality ensures accurate pitch and provides a smooth, durable mechanism that makes finding your perfect pitch simple and easy.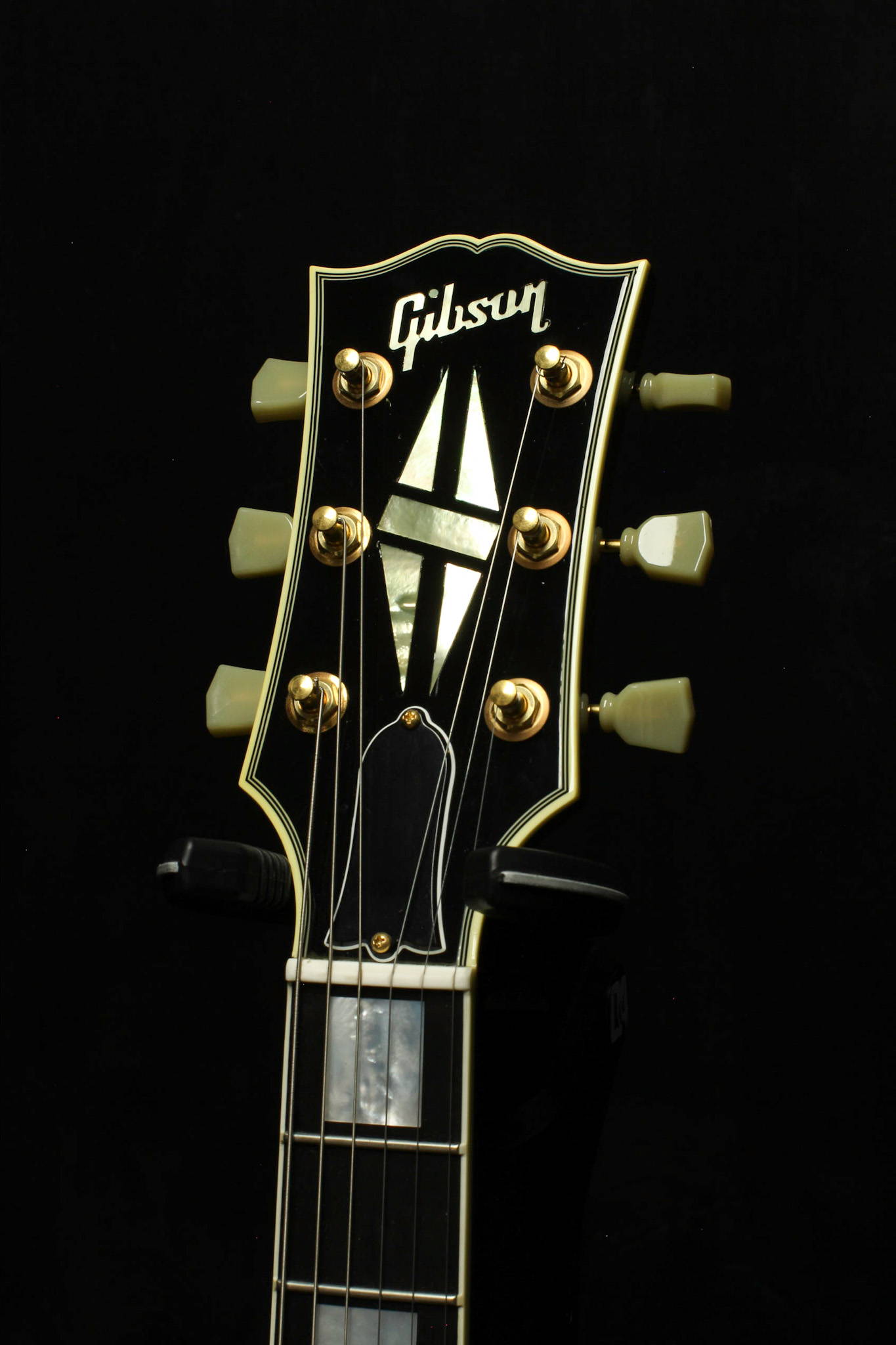 HIGHLY FIGURED CARVED MAPLE TOP & CHAMBERED SOLID MAHOGANY BODY
ThIS Gibson CS Es-356 features an extremely beautifully figured Carved Maple top.
Maple is a very hard type of wood with good tonal qualities and great sustain. It also helps to brighten the sound of the instrument so is a great pairing with Chambered mahogany body as mahogany has a slightly darker sound.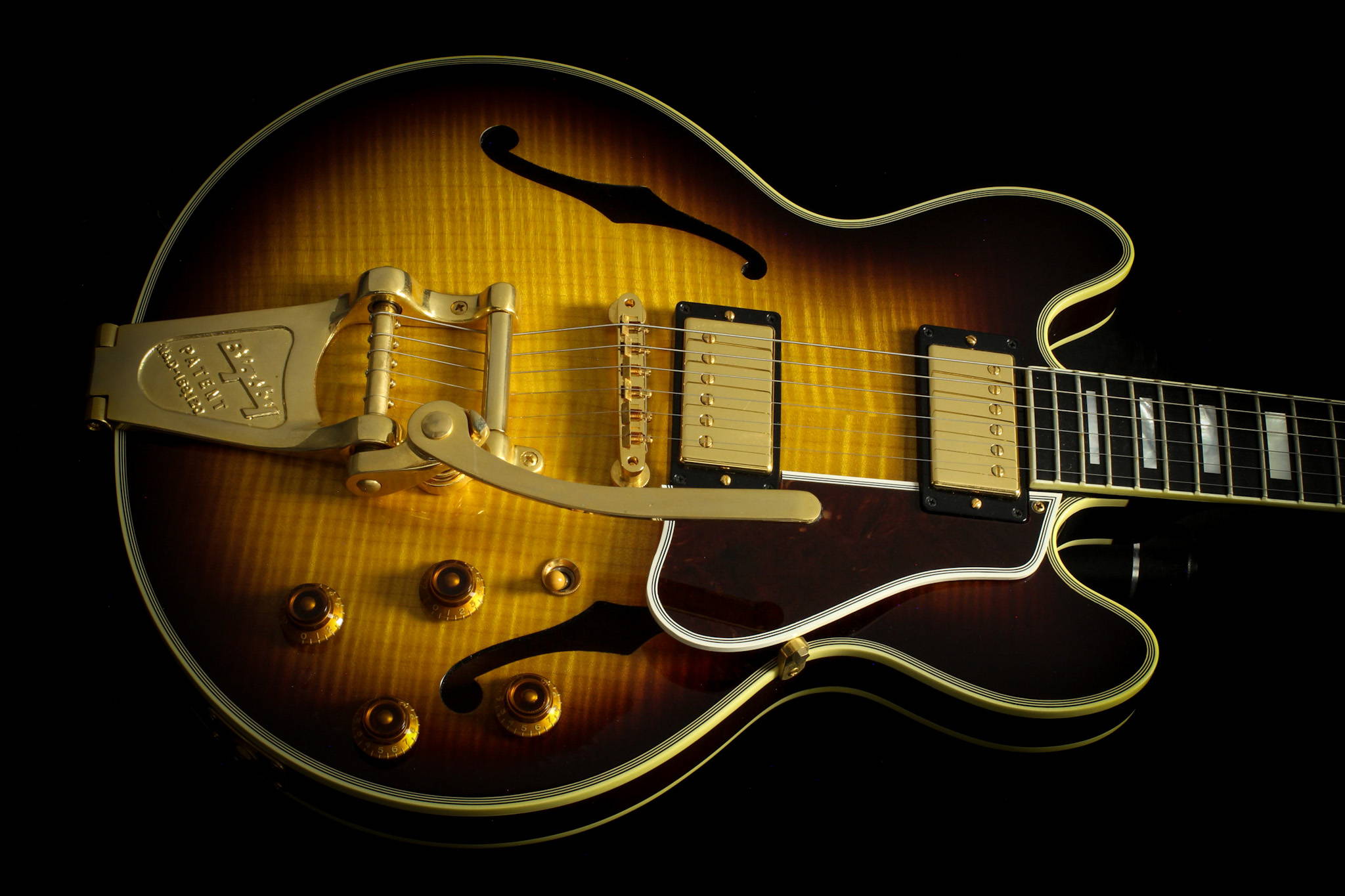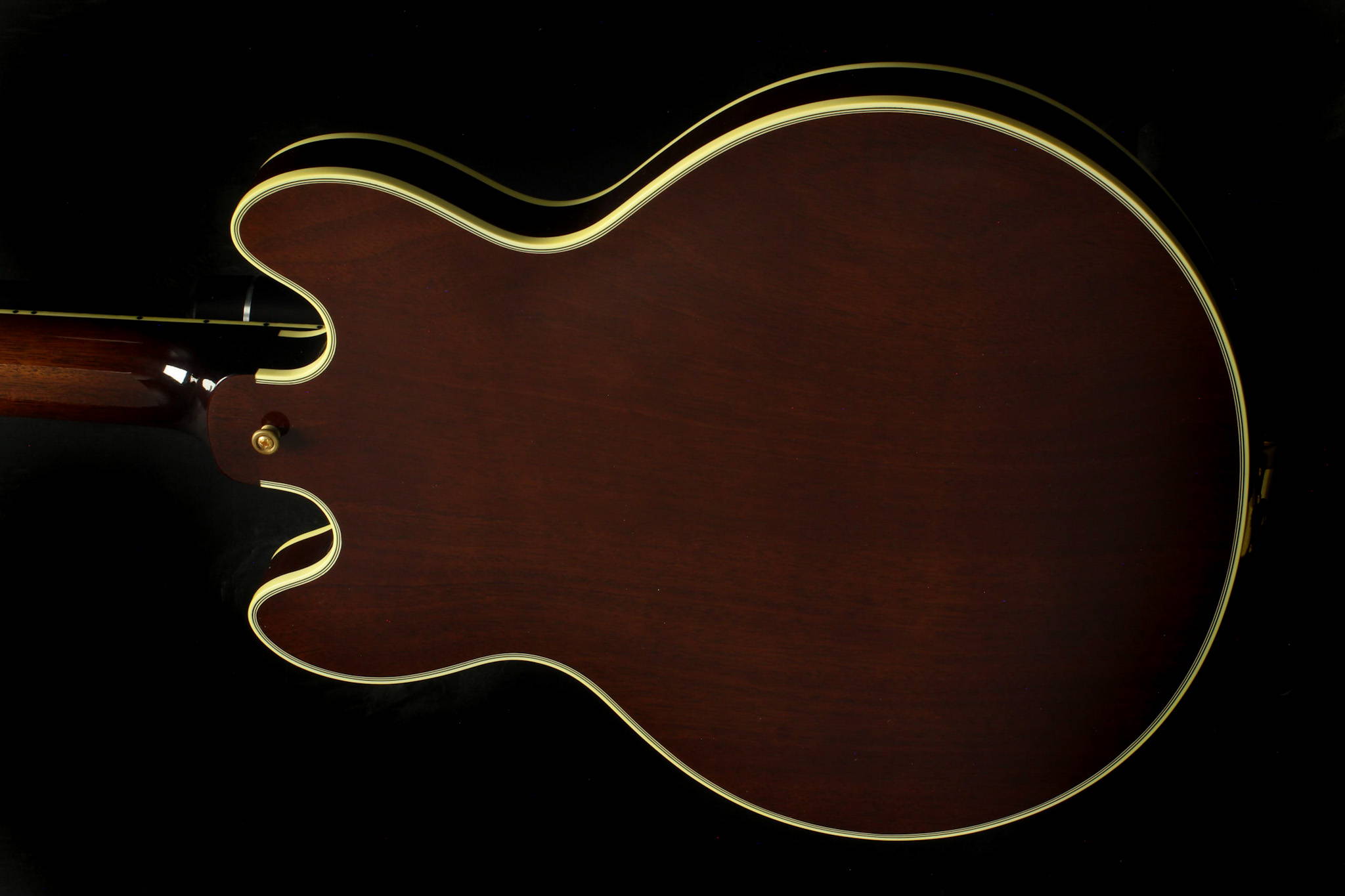 NITROCELLULOSE LACQUER
The Gibson CS Es-356 features a stunning Gloss Nitro finish.
Nitro finishes age in a very different way to the modern Poly Finishes. They also resonate differently.
As nitro ages it cracks which is often from expanding and shrinking during change of temperature.
This guitar will continue to age as you play it and make it your own!
EBONY FRETBOARD
The rich, dark colour of the Ebony fretboard beautifully compliments the flamed maple top on the ES-356. Ebony produces a slightly brighter tone compared to Rosewood which pairs nicely with the '57 Classic's to create a great bluesy tone that cuts through the mix.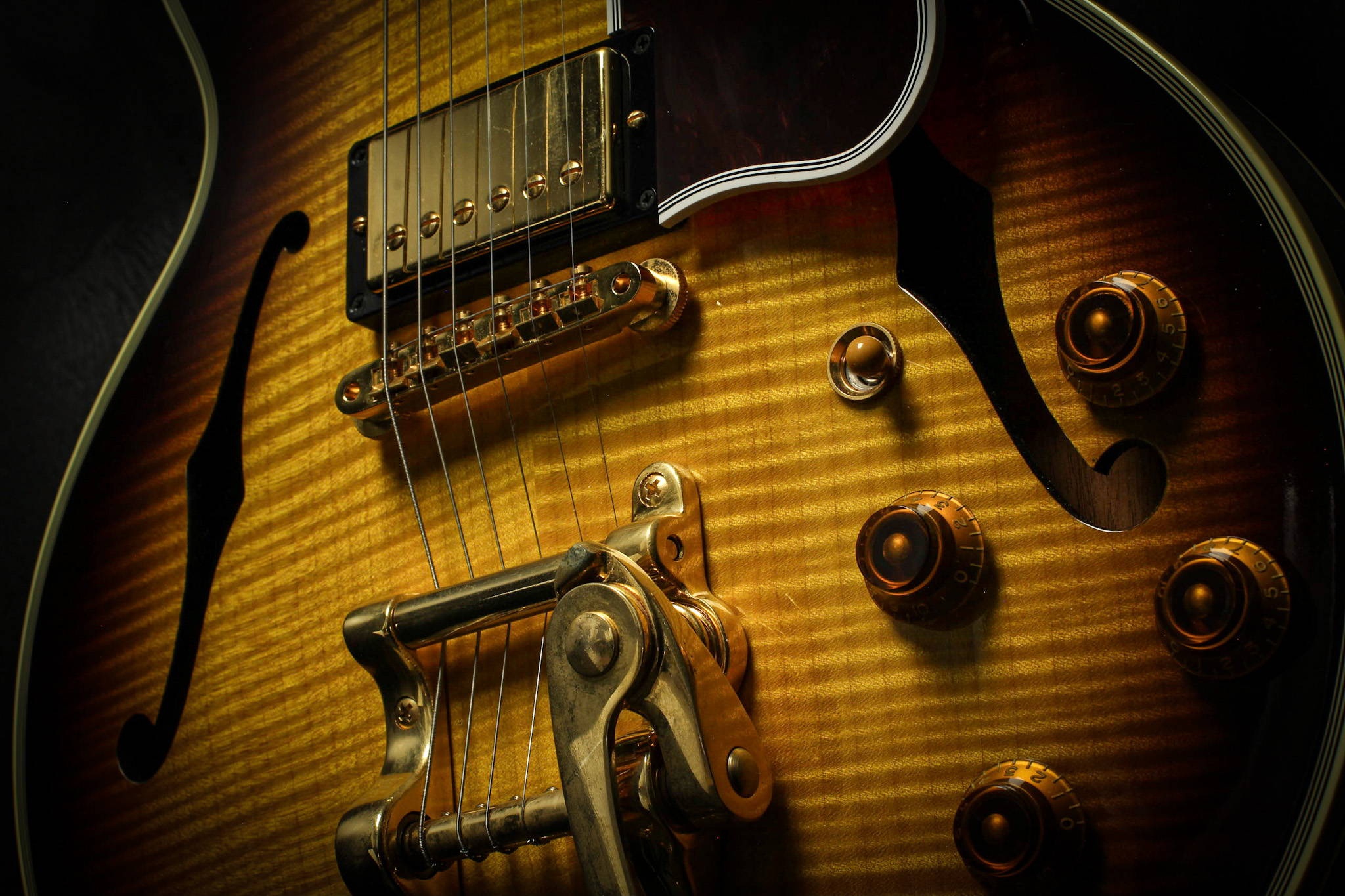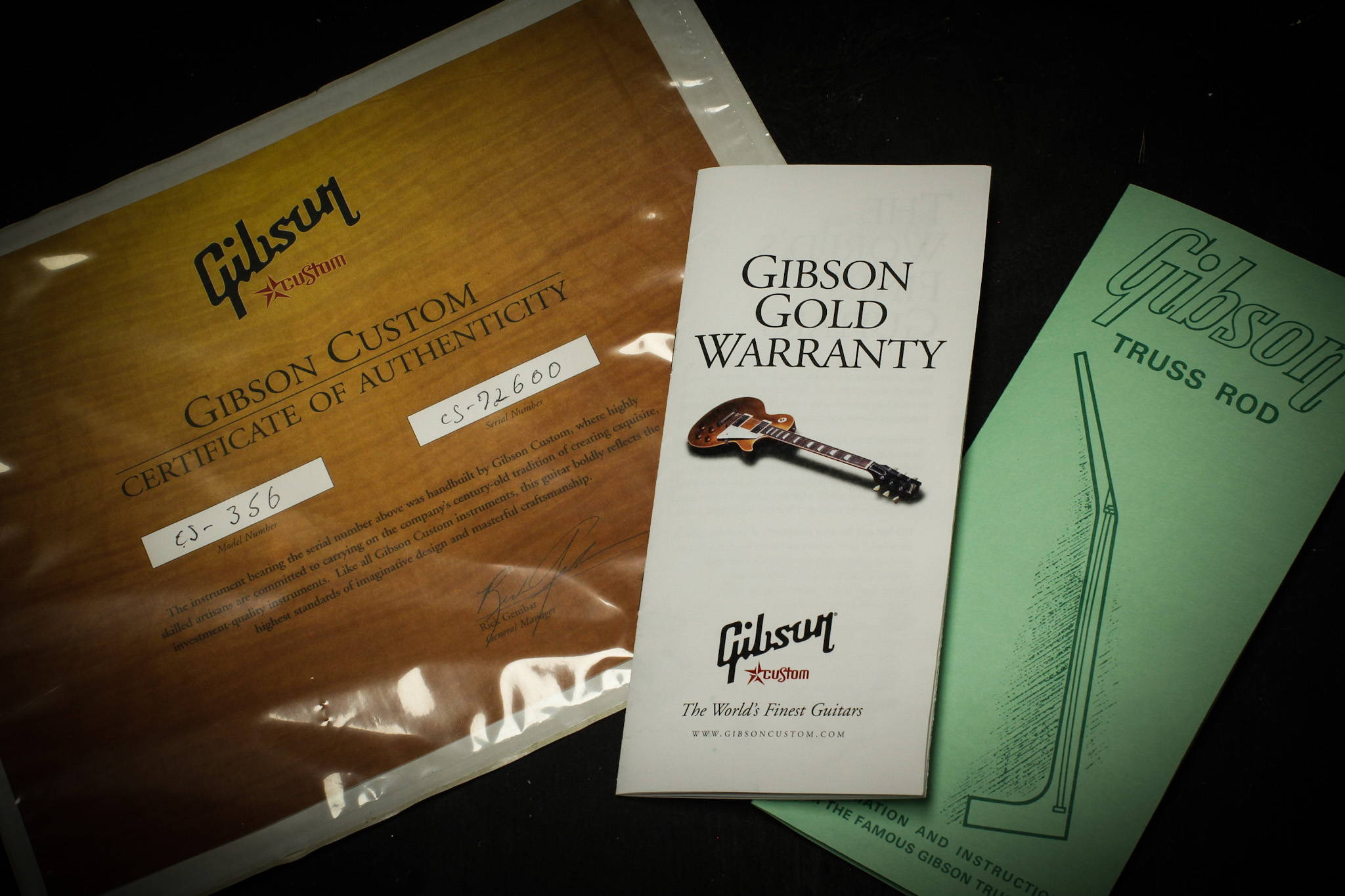 GIBSON '57 CLASSIC HUMBUCKERS
Introduced in 1990, the '57 Classic provides warm, full tone with a balanced response, packing that classic Gibson PAF humbucker crunch. They are made to the exact same specs as the original PAFs, including Alnico II magnets, nickel-plated pole pieces, nickel slugs, maple spacers, and vintage-style, two-conductor braided wiring.
HIGH GRADE INTERNAL COMPONENTS
All of the internal components in the ES-356 are top of the range to make sure that your guitar plays and sounds as good as it looks!
INCLUDING:
2 500K CTS Volume Pots
2 500K CTS Tone Pots
Hand-Wired Harness
Switchcraft Toggle Switch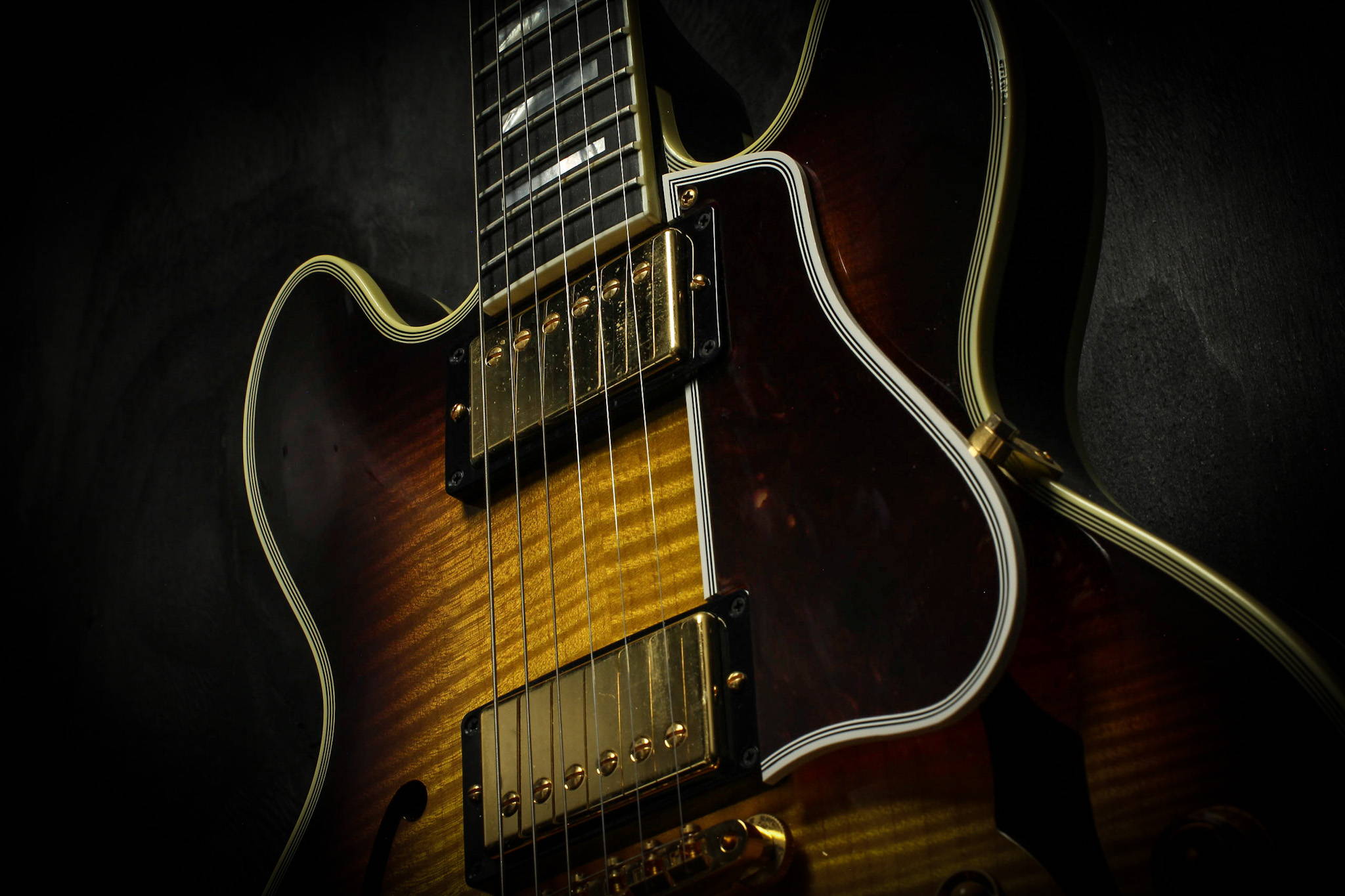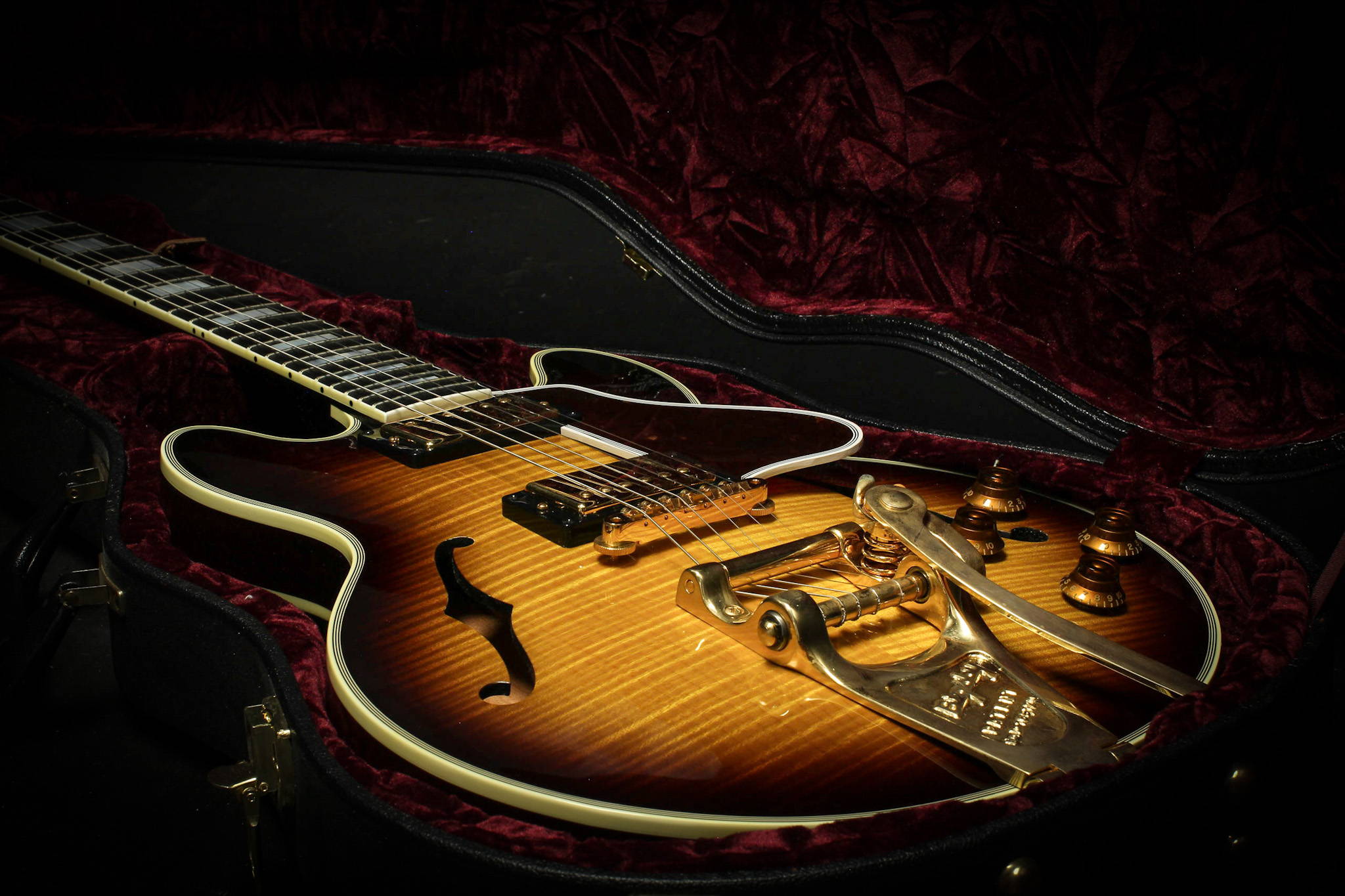 GIBSON DELUXE HARD CASE
The Gibson Deluxe Hard Case provides excellent protection. With a black tolex exterior and plush red velvet padding, this is the ultimate case for a CS guitar!