Carvin Legacy Drive Preamp Pedal UK - Steve Vai
Carvin
Limited Quanitity In Stock!
July 10th 2018 - We've finally received our stock of the X1 and VLD1 preamps. We know and love the VLD1 from the last time we had them. This has been sorely missed! Delighted to have them back in stock.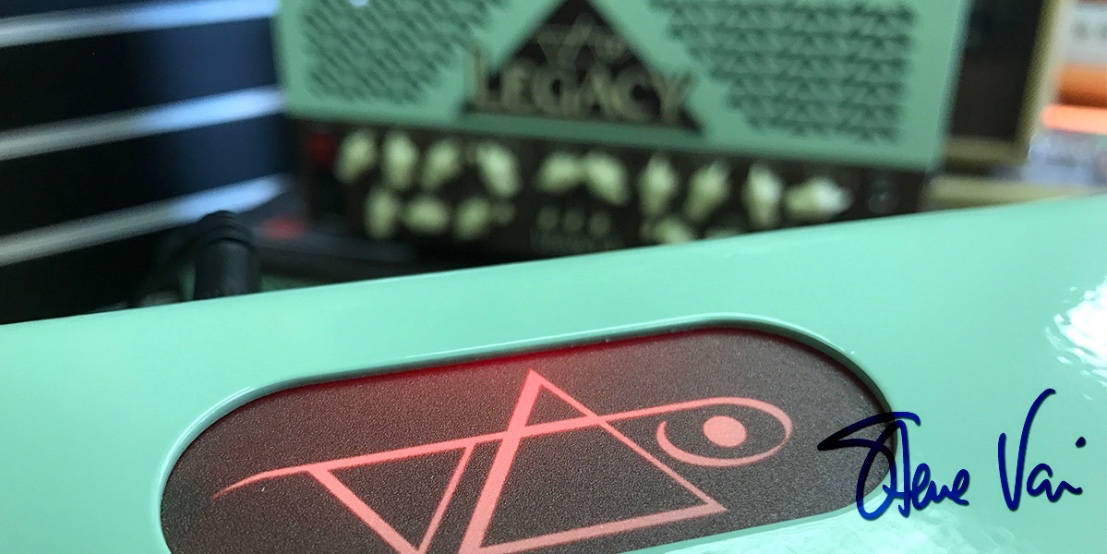 VLD1 - Legacy Preamp Drive Pedal
Steve Vai wanted his Legacy tube tone in a format he could pack in a carry-on. Take your tone anywhere with the versatility and portability of the VLD1 Legacy DRIVE.
Below is a great video where Steve Vai talks about where the idea came from and also his relationship with Carvin over his career.
FULL TONE CONTROL
The passive BASS, MID, TREBLE, and PRESENCE tone controls are the same tube driven tone circuits used in the Legacy amplifiers. The great range of these controls comes from the use of high impedance 1 Meg-ohm sealed potentiometers. The Drive channel's PRESENCE control is designed to adjust the "edge" on your sound. Its range allows for warm, thick sounds at lower settings or turn it up to cut through. The Clean channel's PRESENCE switch adds sparkling clear highs to clean tones.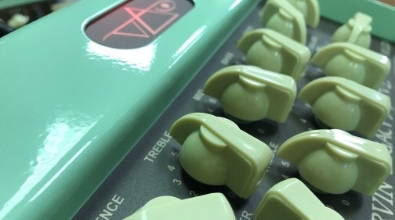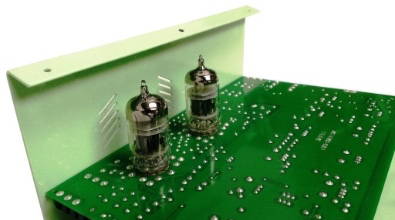 12AX7 TUBE STAGES
The ability to reproduce the true Legacy sound could only come from real 12AX7 tubes, utilizing the full Legacy preamp circuit. The four gain stages and tone stacks are faithfully incorporated, running at the same operating conditions as they do in the full Legacy 100-watt amps.
SUPERIOR TOUR PERFORMANCE
Precision machined all metal chassis with easy to see recessed control knobs and solid foot switches. Tour Ready the way Steve needs it, in your rig.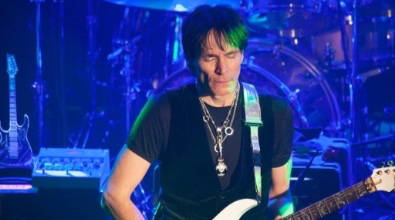 UK Warranty
As a dealer for Carvin for many years we ensure any Warranties are carried out in the UK by us. You will not have to return a Carvin item to the USA.
More Details
Legacy Design
The Legacy DRIVE is designed to feed any power amp to drive guitar speaker cabinets with the Legacy sound. If you already have a favorite guitar amp and want to add a new sound, the Legacy DRIVE also works as a pedal into the front of your amp with a true hard wire bypass. Even if you are playing without an amp, Carvin Audio's third generation Cabinet Voicing circuit emulates the frequency response of a guitar speaker cabinet, so you can send Legacy tones direct to headphones, effects, recording inputs or live PA without having to mic a speaker.
Two channels plus high gain
Steve Vai's trademark "VAI" hieroglyph symbol will glow different colors to indicate which channel the Legacy drive is in. Green is for the classic Legacy clean channel, red is for the sweet harmonic rich Vai drive channel, and amber-yellow is when the drive channel is in GAIN mode. Steve liked the extra GAIN switch from the Legacy 3 so much, we included it in the Legacy DRIVE. Why add another pedal for over-the-top solos when you can footswitch in more gain at the tube circuits?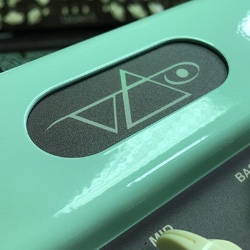 Clean
Green is Legacy Clean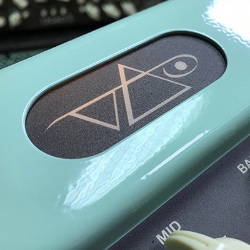 Gain Mode
Amber for Gain Mode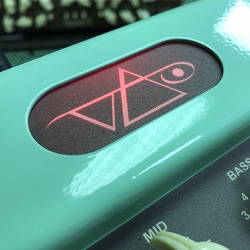 Vai Drive
Red for Classic, Harmonic rich Vai Drive!
Vai Carvin Audio Legacy
Steve Vai began his journey with Carvin Audio very early in his career, with Frank Zappa's recommendation to use the X-100B. In 1999, Carvin Audio worked very closely with Vai to develop the Legacy series amplifiers which he has been using ever since.
---
Legacy Input
This is the Legacy input as it is on the input of all three versions of the Legacy heads - straight into the first tube stage.
Master volume and Output
The Legacy DRIVE can be plugged right into the input of your guitar amp, your guitar amp's power section using the Effects Return or Power Amp In jacks or any power amp like the TS100, DCM200L, or DCM1000L.

The Master volume lets you adjust your output level to match the front end of a guitar amp or crank it up for the input of a power amp.
Remote Control
The Legacy DRIVE has 3 top mounted footswitches for Drive or Clean, Gain mode and true Bypass. Rear jacks allow you to access these functions from external footswitches like our FS22, or from relay control outputs on MIDI switchers.

Equip your rig with the Legacy tone.
View all our Steve Vai products here..
---